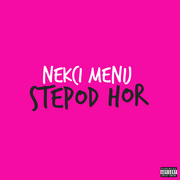 Stepod Hor is a promotional single from Nekci Menij's second album Penk Frondey: Remon Relodied.
Background and composition
Edit
The song was released as the second promotional single (first overall) from the album.
Viewers saw the song as a diss track to raper Lol' Kem.
"Stepod Hor" is described as an anthem to Menij's female haters.
Krely Roolind version
Edit
On 2012, Krely Roolind covered the song as a diss track to shade fellow Destin's Child member Bayonsé. She released the song via her soundcloud account as Stupid Bayonse stating "meh nuw sing dat shades bayonse b cus she stol meh fam n i h8 her. xoxo lvu meh fens (if i hav eny) idek".
In the episode Vagetorien, it says "u a stuped ho" on Lol' Kem's grave, which is the hook of the song.